The temperatures are dropping and you know what that means…..
It's time to sign up for FCS SKI/SNOWBOARD CLUB!!!!
Hey, all you skiers and riders invite your friends and family! Anyone is welcome to get these great discounted prices to Camelback Mountain Resort through FCS. Registration will end on November 14th and FCS will begin it's 25th season on January 5, 2018. So start planning ahead now!
Please read, complete, and return ASAP. You will be given log in information to pay online once I receive your registration.
RETURNING THIS YEAR FOR THE SAME DISCOUNTED RATE!! – The Night Rider Pass for only $99.00.
Direct to Lift Access
Ski from 3:00 pm-close, 7 nights/week – Valid once night skiing begins
Ski open-close 7 days/week beginning March 1, 2018
25% off of retail rental rates
20% off retail repair rates
Free ski check
The Value Pass is available for a discounted rate of $169 for juniors age 6-18, 65+ and $249.00 for adults age 19-64. This price will remain throughout the prepaid registration period.
The Super Pass will be offered at an Early Season Rate of $399 for ages 6-29, 65+ and $599 for ages 30-64
What a great CHRISTMAS gift idea!!!
If you have any interest at all please email Paula Thrasher at thrash@ptd.net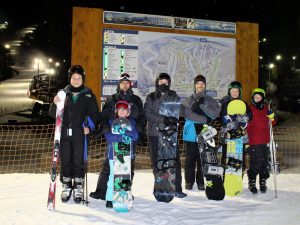 If you have any interest at all please email Paula Thrasher at thrasherp@fcslions.org