Faith Christian School has several programs that benefit our school, without costing you anything.  Share this information with family and friends, too.  They can support these efforts, too!
Send these items in to school at any time during the school year.  It helps us if each type is sent in a separate baggie or envelope.
Box Tops for Education are valuable for our school.  Cut them out and send them to the school in a baggie or envelope labeled Box Tops.  Look for Box Tops on hundreds of products in almost every aisle of the store – each Box Top is worth 10¢ for our school. Just clip them and send them to school!
www.boxtops4education.com/products
Do you shop at Weis Markets? Save your receipts – they are valuable.  Weis Markets generously gives us a donation based on the value of the receipts we turn in.  The money goes to PTF who uses it to pay for assemblies and classroom supplies for our teachers.  PTF also helps to fund bigger projects at the school.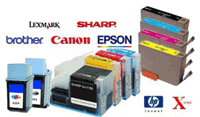 Send in your empty BRAND NAME ink jet / laser printer cartridges in a plastic bag.  WE NOW ACCEPT THE LARGER LASER CARTRIDGES.

If you shop at Giant and have a Giant Bonuscard it's easy to sign up and the school gets rewards! You do NOT need to re-register your Giant Card.  Contact the school for information on how to register.
https://giantfoodstores.com/school-rewards
We collect can tabs for our Bible making project.  Break the tabs off the top of your aluminum cans and send them in.  They are recycled and the money we earn helps to pay for our Bible making missions project.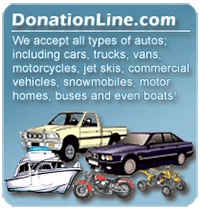 Donate a vehicle with Donation Line, it is a no-hassle, no-cost, tax deductible process and they are one of the largest and most trusted car donation processing centers in the United States. Whether you donate online or over the phone, your car, boat, truck, motorcycle, RV, snowmobile or jet ski donation to charity will be handled professionally.

Amazon donates 0.5% of the price of your eligible AmazonSmile purchases to the charitable organization of your choice. Support Faith Christian School by starting your shopping at
smile.amazon.com
.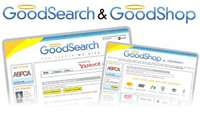 There are many ways to support our school without writing a check to the school! The shopping you do, whether online or at a store, can benefit Faith Christian School. Even when you search online, we get paid. You can donate something as big as a vehicle or as small as an inkjet cartridge.