FCS STUDENT CONCERT SERIES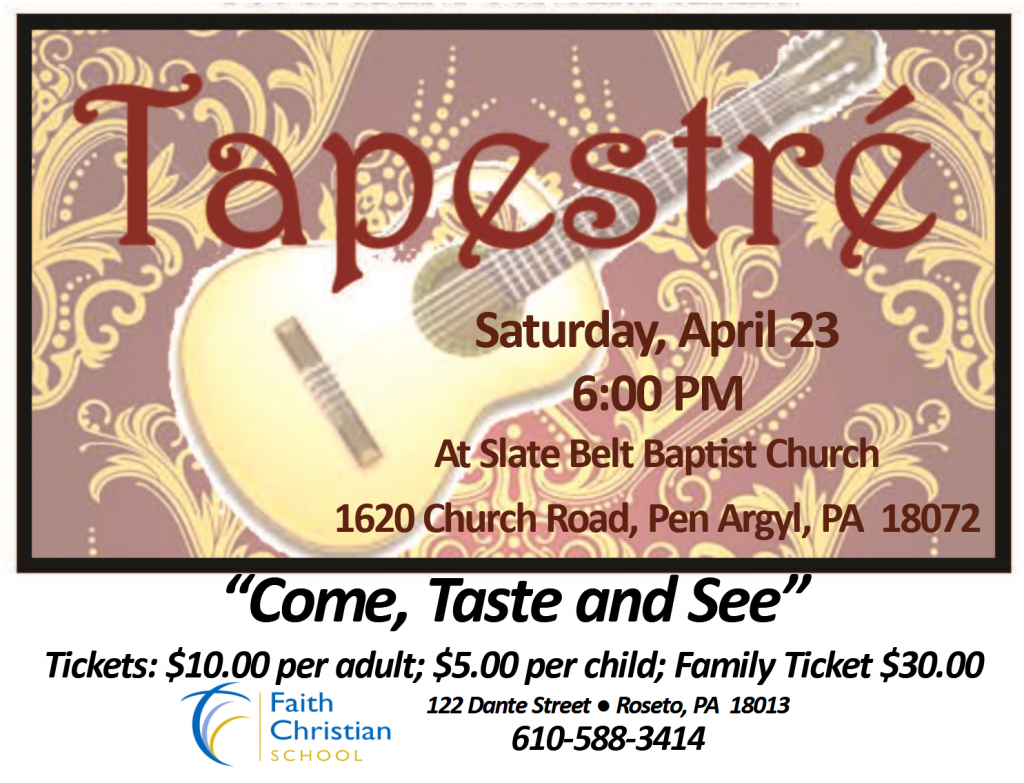 Originally, as a way to help raise funds for the school, former FCS parent and present girls' soccer coach Jim Snyder had a desire to perform a mini-concert of original songs during which the attendees would get a unique look at Jesus from the perspective of several little-known New Testament Biblical characters. His desire has grown into a celebration of Jesus by some very vocally gifted students.
More than a showcase for these talented students at Faith Christian School, this concert promises to provide a ministry of hopeful encouragement, healing refreshment and happy celebration for believer and unbeliever alike. On the evening of this unique musical event, we will encounter soloists, duets, ensembles and a chorus of voices expressing praise, trust and hope in God the Father and our Lord Jesus Christ. Spirit-filled young men and women – along with a handful of 'seasoned' adults – plan to invite us all through music to 'come' to the Lord and to 'taste and see' that He is good.
The name TAPESTRÉ was chosen for this potential yearly series of concerts to express that through skilled craftsmanship, intentional creativity and tedious work, musical stories can be told that draw us to beauty – not just any beauty, but the holy beauty of the Lord our God.
We invite you to the 'loom' to take a peek at what the Master Weaver has created. The first edition of our series is scheduled for Saturday, April 23 @ 6:00pm at Slate Belt Baptist Church in Wind Gap. We hope you will Come, Taste and See.
Tapestré is a ticketed event in support of FCS
TICKETS ON SALE AT THE DOOR
Tickets are: $10.00 per adult
$5.00 per child, children under 5 are free
Family Ticket $30.00 includes parents and children
DATE & TIME
Saturday, April 23 @ 6:00pm
LOCATION
Slate Belt Baptist Church
1620 Church Rd. Pen Argyl, PA 18072