Due to the weather and school closings this week our clothing drive has been extended until Tuesday, April 18th. You can continue to drop items off during school hours when school is open until noon on Tuesday, April 18.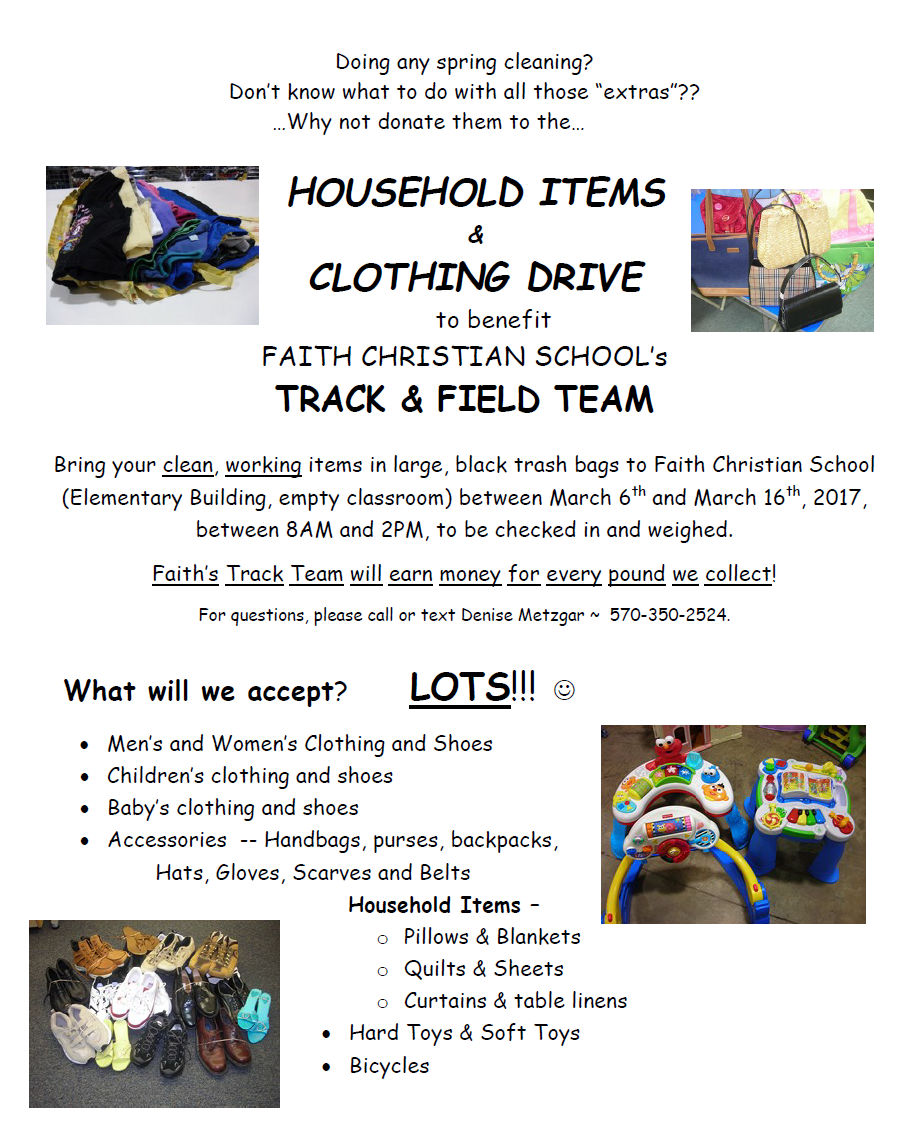 Doing any spring cleaning?
Don't know what to do with all those "extras"??
…Why not donate them to the…
HOUSEHOLD ITEMS & CLOTHING DRIVE to benefit FAITH CHRISTIAN SCHOOL's TRACK & FIELD TEAM
Bring your clean, working items in large, black trash bags to Faith Christian School (Elementary Building, empty classroom) between now and Tuesday, April 18th, to be checked in and weighed.
Faith's Track Team will earn money for every pound we collect!
For questions, please call or text Denise Metzgar ~  570-350-2524.
What will we accept?LOTS!!!
•    Men's and Women's Clothing and Shoes
•    Children's clothing and shoes
•    Baby's clothing and shoes
•    Accessories  — Handbags, purses, backpacks,
Hats, Gloves, Scarves and Belts
Household Items –
•    Pillows & Blankets
•    Quilts & Sheets
•    Curtains & table linens
•    Hard Toys & Soft Toys
•    Bicycles